Select language:

Last update:

Meechans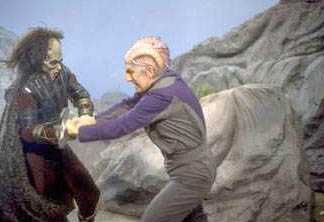 | | |
| --- | --- |
| Species: | Meechans |
| Lifeform: | Huminide |
| Place of origin: | Planet Creptalla |
| Lifespan: | 70-80 years (estimated) |
The Meechans are very fond of weapons and military technology. If they cannot get a weapon legally, they try to steal or confiscate it. They are also known for being one of the greatest arms producers and dealers of the galaxy and hate the Mak'Tar because nobody is more successful with making peace and reducing their war business. A long time ago, they attacked the Mak'Tar for getting their high technical explorations and enslave them for working in their weapon factories. Only with help of the Galactic Union, the massive attack could be defeated.
| | |
| --- | --- |
| | |
| The Meechans are strong warriors. However, they are not strong in fist fights. | Creptalla is similar to Mars, but twice as big. |