Select language:

Last update:

Other Websites With Galaxy Quest Information
The Questarian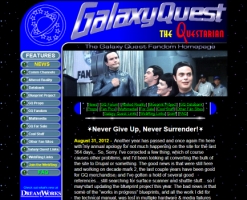 Great site with information about the movie, forum, fake books, multimedia, merchandizing, images, links and more. Really worth a visit. 

 The Galaxy Quest Restoration Project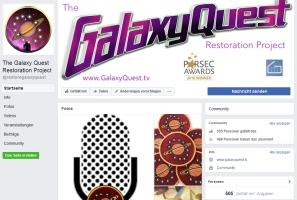 Fan website with very good new audio episodes and funny (fictional) interviews with the main actors. Great!

Galaxy Quest Fan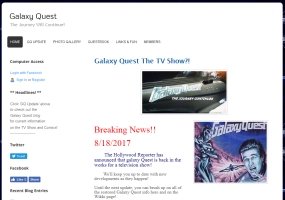 Fan website with news, lots of pictures and ship models, really worth a visit.