Select language:

Last update:

»Never give up, never surrender!«
(Commander Peter Quincy Taggert)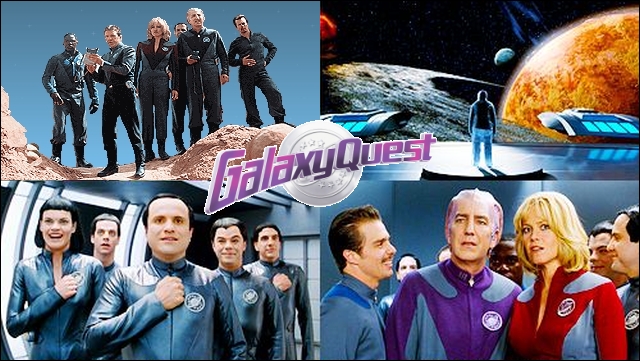 Galaxy Quest is the title of one of the best and famous TV science fiction shows ever made. It is telling the adventures of the NSEA Protector, an exploration ship, the crew and lots of aliens, machines and exciting nature phenomenons. Whenever the galactic peace accord is in danger, illegal experiments are started or unknown effects have to be discovered, Commander Peter Quincy Taggert and his crew will help not only using their intelligence, braveness and friendship, but even their very unique kind of humour.
This fan-website will tell you a lot more about this show, the philosophy, characters, episodes, explorations, machines and all the facts and fiction around. Have fun!